Thanks for stopping by! If you are scrolling down, I can consider that you had some interest in traveling to Armenia. I can't wait to see you here 🙂 Some articles, videos may predispose you to push the envelope to try new and untested destinations for the feed travel bug.
I maintain the idea of travel as an essential component to broadening our perspectives and creating a better world. For this part of the world, the "SEE YOU IN ARMENIA" will be one of your friends and guides to explore it.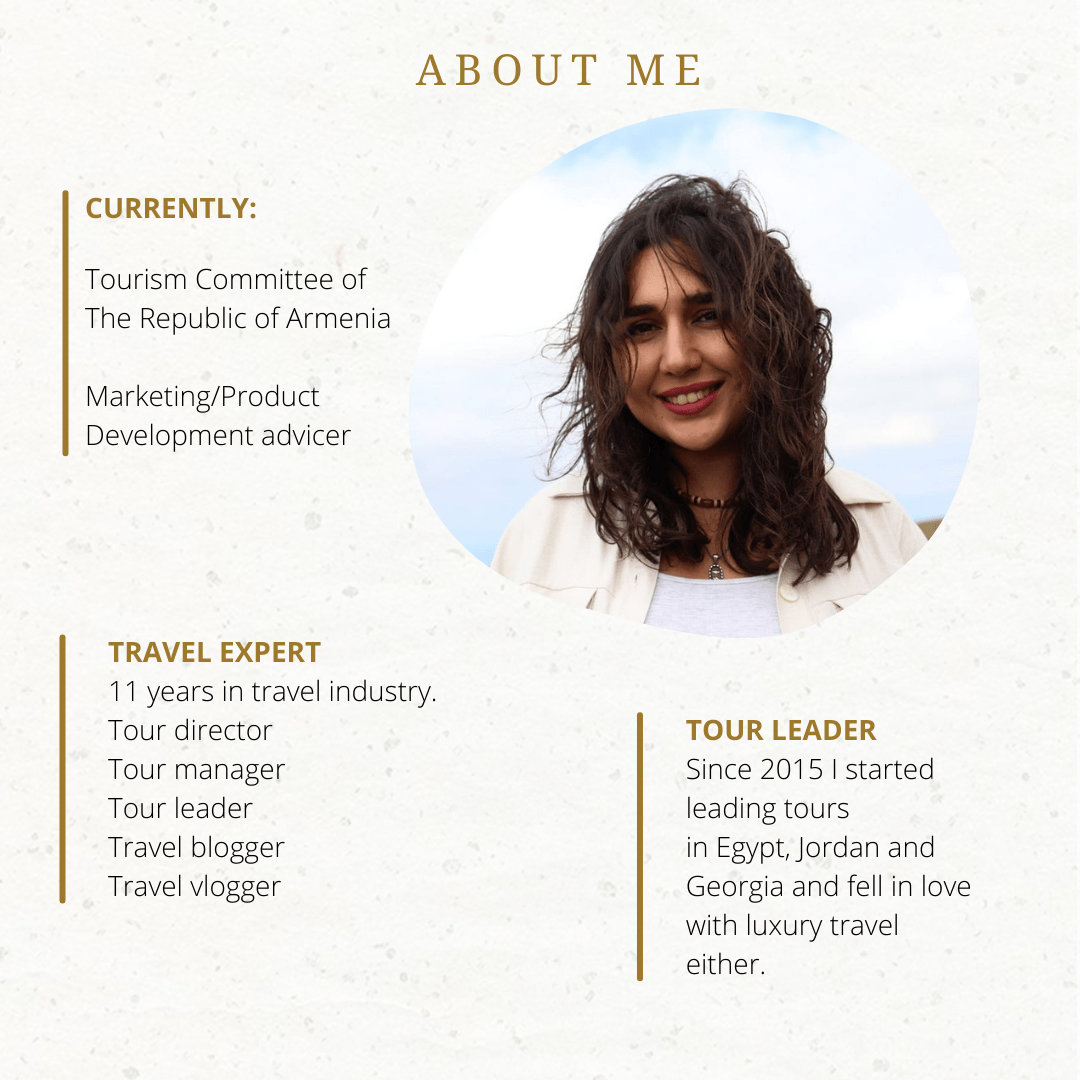 I had an exquisite delight to work with
Jehan Sadat– Former First Lady of Egypt, wife of former president of Egypt Anvar-el-Sadat.
Lech Wałęsa– Former President of Poland, Nobel Peace Prize laureate.
Zahi Hawas– The most famous Egyptologist in the world, and former Minister of State for Antiquities Affairs.
Maciej Popowski– Deputy Director-General European Union
Richard Bangs– Co-founder of Expedia, American author and television personality focusing on international travel.
Laura Hubber– Harvard-trained media expert, and long-time producer and reporter for the BBC World service.
Nicholas Gourtsoyiannis– Scientific/Educational Director of the European School of Radiology and currently as Secretary General of the International Society of Radiology.
WCIT— (World Congress on Information Technology)- Deligation guide
Luxury Private Jet Abercrombie&Kent (A&K)– Tour guide
And many more nice poeple, companies and groups. My work is not just a job, it's a labour of love to me.

The story behind my story
Dinners are always a good idea for starting new projects. In summer 2019 I was guiding the co-founder of Expedia Richard Bangs and his wife, BBC journalist Laura Hubber.
We discussed the lack of information on Armenia online and I told them my idea to start a blog. While having the dinner, we choose the name SEE YOU IN ARMENIA, and here it all began. That name inspired me immensely.
A week before my trip to London, an idea came to my mind։ why don't I use the sign with "SEE YOU IN ARMENIA" on it and promote my country abroad. I had only several days for printing. And I did it.
I took the first photo with the sign in Stonehenge, England. It was a crazy day with a storm, and I was standing with my sign for the picture, hardly holding myself steady․ Tourists there were wondering what she is doing and where is this Armenia. I loved that reaction and kept the idea going.

Armenia is an enticing country with all components ready to touch your five senses. I believe strongly, that experience is key to your travels to be the best, unforgettable, and lifelong memory that stays with you forever.
In 2020 when the world stopped for a while, I decided to take the leap and create my second blog about my home country Armenia.
Here I put everything for your travel research: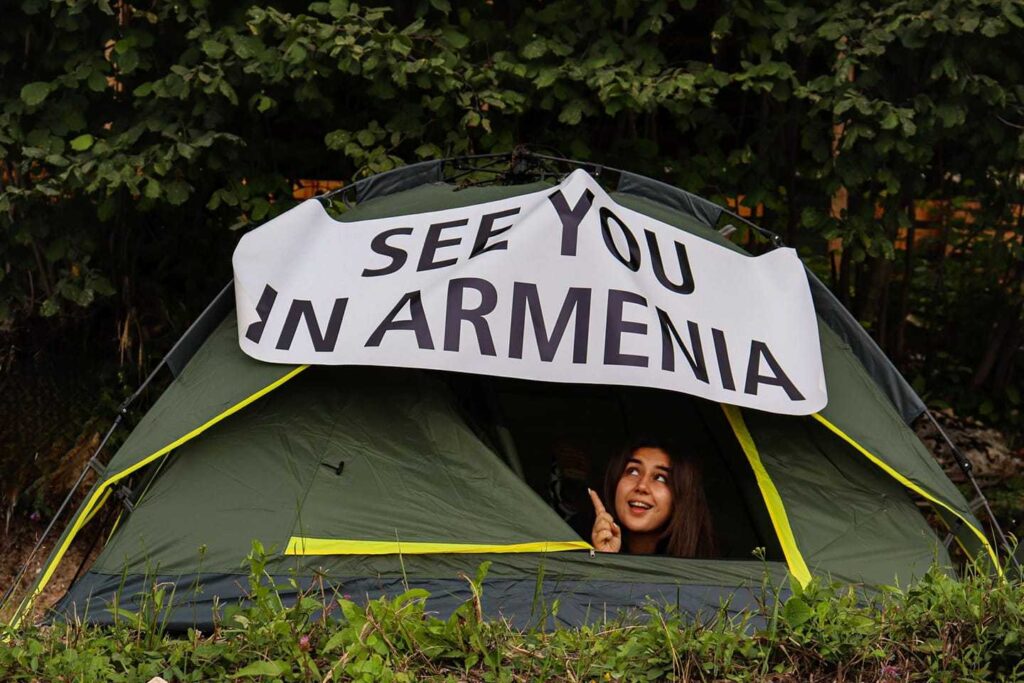 One of the main goals was to tell the world about Armenia as I know it has a lot to offer for many kinds of traveler.
Here we are to help you to get the answers to all the questions and to make your trip in Armenia one-of-a-kind.
I am thrilled to see you on my blog and would be so delighted to SEE YOU IN ARMENIA one day!
CONTACT ME FOR YOUR TOUR DETAILS! Let's chat on Armenia:)
I look forward to helping you travel in Armenia.
Sincerely,
Siranush Piloyan (Sira).
Say Hi on my other platforms