I was so fortunate to be the tour guide of fantastic family in July 2019. Our guests Richard Bangs, Laura Hubber and their 11-year-old son. They were hosted by the Armenian travel company ESI DMC Armenia: one of the largest in the country. I did post previously the interview with Richard so now it's time to talk with Laura about Armenia and travel in general.
First of all let's get acquainted with Laura.
Laura Hubber
Laura Hubber is a Harvard-trained media expert, and long-time producer and reporter for the BBC World service. She was a Foreign Correspondent in Bosnia and Herzegovina, for The San Francisco Chronicle and The European newspapers, and has consulted and reported from around the world, including Afghanistan, Cuba, Egypt, Israel, Macedonia, Myanmar, Kurdistan, Turkey and Rwanda.
She has acted as Editor-in-Chief for Peter Greenberg, then Travel Editor for the TODAY Show; has been a producer, editor and writer for a number of award-winning prime time shows, and was an American Lector and Soros Fellow at Sarajevo University. She is currently co-producer: Adventures With Purpose, PBS television specials, and provides, with Richard Bangs, international consulting in media and travel, most recently in Bosnia.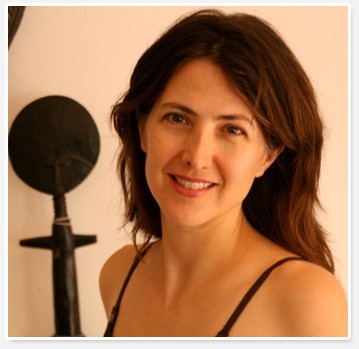 Radio Producing & Story Producing
Laura Hubber has been reporting and producing rich, insightful topical stories for the BBC and others for over a decade. Specialties include art and culture, travel, environmental and documentary reportage.
Laura Hubber has deep, varied and vast experience in television documentary programming, from the Emmy-Winning PBS series American High, to UPN's flagship show America's Next Top Model, to ABC Family's Switched! and the Travel Channel's Bizarre Foods.
Book Editing and & Photography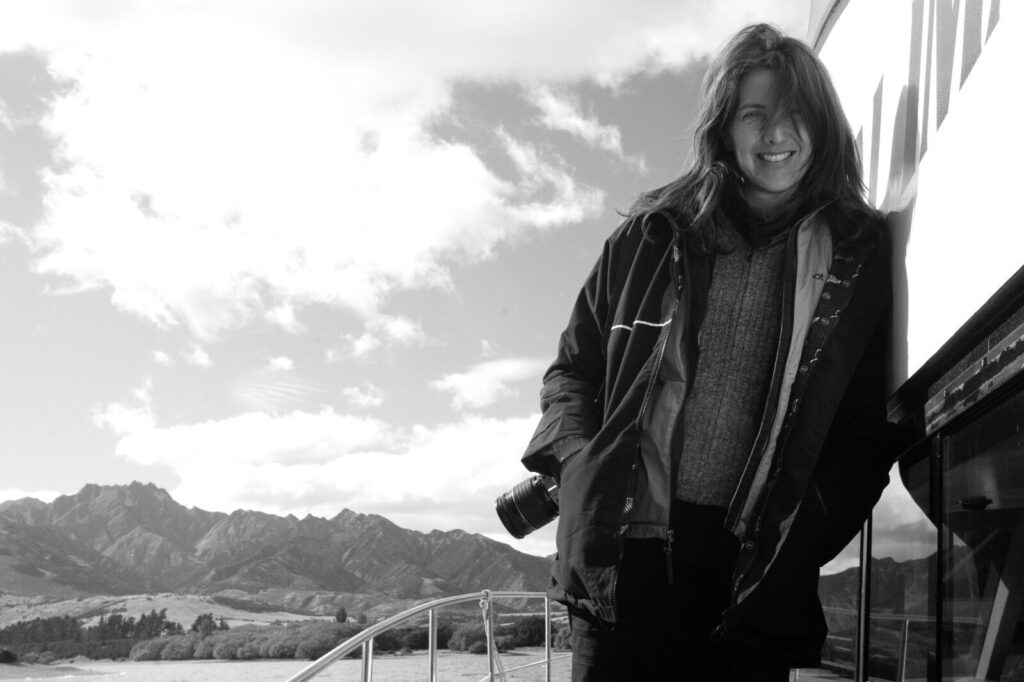 Laura Hubber edited the text for Lauren Greenfield's photo books Fast Forward and Girl Culture and the new edition of Ravi Shankar's My Music, My Life. She traveled through Northern Iraq to help produce Magnum photographer Susan Meiselas's Kurdistan: In the Shadow of History. Her current book project, Claire's Adventure, chronicles a young girl's year on the road around the world.
Laura Hubber's photographs have appeared in The New York Times, Outside Magazine, National Geographic, MSNBC, Yahoo and many others.
Travel and Media Consulting
As partner in Hubber/Bangs consulting, Laura Hubber brings a deep and wide slate of experience and expertise to challenges in travel, media, marketing and technology to provide elegant, cost-effective solutions for enterprises, organizations, countries, and individuals.
Let's talk about Armenia as a travel product. How it is attractive for travelers, mostly for Americans.
-I wish I could stay more so I could tell more. I think it's a very easy place to travel and very welcoming, with very delicious food.
I don't like to do much research before I travel. I saw some photo books about Armenia and I have some Armenian friends in Los Angeles, of course I knew about mountain Ararat.
-Did Yerevan impress you?
_Oh, Yerevan is very unique city. I love the tufa, it's so beautiful. The red colour is so different and unique compare with surrounding countries and it's much bigger than I expected.
-Does it remind you a bit of Europe?
-I think it's unique. Doesn't seem Austro-Hungarian or anything else. It seems to have its own personality. When you walk outside in the evenings you see people with families and they are happy and its very open city.
-Is there anything that seems different here compare to other places you have traveled to?
-The first big surprise was a fog when we entered to country. I didn't expect to see fog at the end of July in here. It's very lash landscape here that I didn't expect. And all the churches and the monasteries were very unique at their situations, where they were located. I was not prepared to see it that unique, even Cascade was so different, outdoor cafes were so nice.
-Let's talk about food a bit. If you were asked about Armenian cuisine what dish will come to your mind first?
-Let me think a moment. May be yesterday's dessert. It was so huge and such a beautiful presentation of it. (we were in Lavash restaurant, Yerevan) and the lamb was so good at Lavash restaurant.
-If you remember the name of the restaurant it's a good sign))What about Armenian wine?
-I have to say Zora Voski and Trinity are my favorite ones and 10 years old brandy that semlls very delicate.
-What colour will come to your mind when people will ask you about Armenia?
-Armenian culture and music?
-I love the sound of duduk. In USA they use it in many musical ensembles, even if they don't necessarily use it only in Armenian music but people always refer it as Armenian.
-So Armenia is tufa colour, having the sound of duduk and is it man or lady?
-For me Armenia sounds a bit different than duduk. But that's a good question: I don't have any associations, can be both))
-Thanks, Laura why do you travel?
-I think it's like exercise. As when you get up in the morning and you don't move you are stuck on your way and traveling is like a movement, you become more open, more tolerant. It's an exercise that your mind, heart should get.
-Three things that were changed in you since you are traveling.
-You become happier, more patient, more curious. And it's very important to keep these things when you are back home to your everyday routine. I believe that each time you travel you become richer.
– Three things you always take with you when you travel?
-I try always to take a bathing suit, because you never know. Even in summer I try to take a jacket, again you never know. And an alarm clock.
Ah you don't use a phone for alarm?
-I try to switch it off, it's not good for you to have it around all the time.
-Do you have a ritual that you always do when you enter to your hotel room. For example myself I open the curtain and window as soon as I enter my hotel room.
-I guess I also usually open the window too to get the Sun, set your body clock and to get to another schedule. Yes, I take a picture of the room because I'll destroy the room really quickly, like it will take 5 minutes to destroy it))
-Are there travel tips you will suggest travelers, mostly the ones who are just starting and the tips you wish you knew before you start traveling?
-The first one about jet leg. Try to stay awake till 10 pm, don't try to have a nap etc. It will help you to overcome jet leg easily. Talk to as many locals as you can. And get lost.
-As I don't have kids I don't know much about what kind of travel tips I can offer to my readers, but any of yours will be appreciated.
-Oh, there are lots of tips, it depends also what age, it's easy when my son now is 11 years old. But with little kids it's hard. The first thing if you have a small child try to fly during the night, so when they will sleep. So you don't have to worry about disturbing other people on the airplane. Second one, I don't like electronics. You can take books, or some games or cards, so that you can play on the way together. If they are on the car I do only audio books so he can look around from the window and at the same time to hear the stories. Because you don't want to take a child on the tour and they are on the screen instead of enjoying the view, so what's the point to travel? Electronics is a challenge for the parents not for the kids as it's easy.
-The first food you ever taste abroad that stick in your mind?
-Oh, that was in Italy long time ago when I first travel there I tried rugola, and oh my Gosh, that was revolutionary. The taste it had, I never tried before and I thought, yes God created that))
-What is your favorite city in the world?
-I think the most beautiful city in the world is Istanbul and may be my favorite one is London, it's a great city.
-What you are looking for when you travel? Like for example some people are traveling for food, some for locals, others just for popular sightseeings, etc. What is your highlight when you do travel?
-I think for me it's a combination of all.
-How many countries have you been?
-I have no idea, I don't count)
-What is that site in the world where you had your "wow moment" when you saw it first?
-May be Hermitage museum. It was incredible. I would like to go back.
-What qualities your driver should have when you travel?
-Keep us alive)))
-Thank you so much, I really enjoyed talking to you J
-Thank you too, and can I ask you a question too, Sira?) Why you are traveling? Why you are addicted so much to travel?
-First of all I get to know myself better both from bad and good sides. And the most important I travel for people. I like hearing them, their stories. For me the world is like a big library and people are books with their stories. I am always looking for a good books around the world.
-Thank you!
-Thank you too Laura 🙂